On site Machining
All over the world, for more than 20 years,

USITEC

has been the specialist of "on site machining" .
The great customers' satisfaction feed back becomes a reference in nuclear,
chemical or petroleum industries.
Technical know how
We realise on site, all types of machining , with reliable and performant portable equipment. We use the following processes :
Milling
Metal turning
Grinding
Core drilling …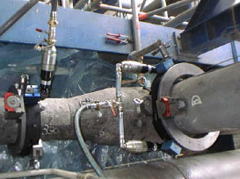 Range of capabilities from 3 to 3500 mm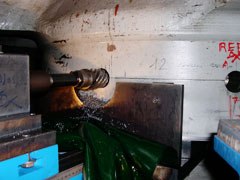 Sample of recent jobs
extraction of cylindrical pins on shaft turbine coupling.
Milling of valve guide rails on hydroelectric power station to be right vertical,
Cold tube cutting and bevelling on various pipe sizes and wall thickness sizes on natural gas storage.
Dismantling of a turbine shaft from its jammed bearing Ø. 600 mm Length 400 mm.
Our applications
flange surfacing
heavy wall thickness core drilling
welding preparation
portable milling machines
cold tube cutting and bevelling
in line boring